What is Coaching?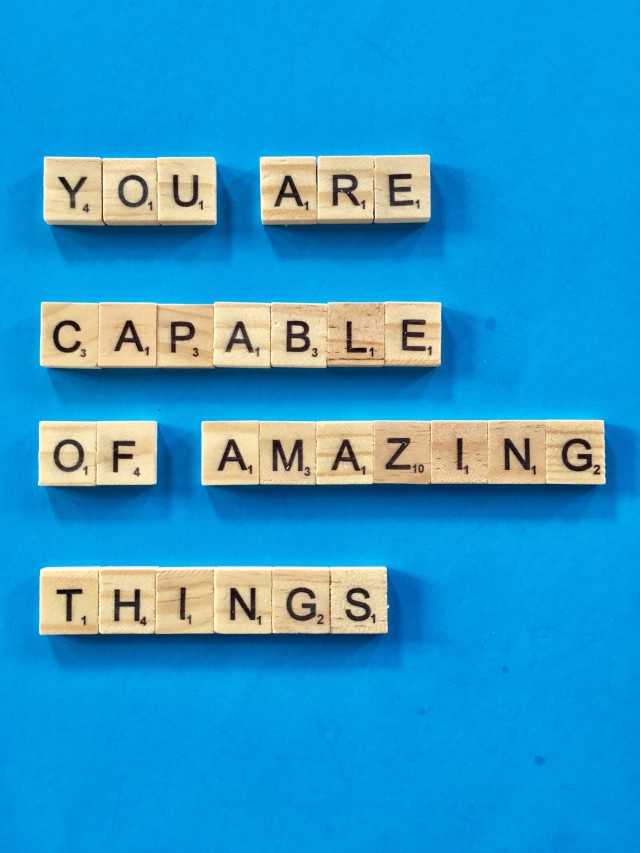 The International Coaching Federation (ICF) defines coaching as partnering with clients in a thought-provoking and creative process that inspires them to maximize their personal and professional potential, which is particularly important in today's uncertain and complex environment. Coaches honor the client as the expert in their life and work and believe every client is creative, resourceful, and whole. Standing on this foundation, the coach's responsibility is to: 
Discover, clarify, and align with what the client wants to achieve
Encourage client self-discovery
Elicit client-generated solutions and strategies
Hold the client responsible and accountable
The type of coaching that We R H.O.P.E. coaches practice is life coaching, though you will typically see it called it anxiety or mental health coaching due to the specific areas of life we approach with our clients.
Life coaching is an intentional relationship where a coach supports a client in developing vision and goals for their life and utilizes multiple strategies to empower the client to use their personal power to discover their own solutions. A coaching relationship is centered on empowerment and accountability. Coaches challenge, stretch, push, and hold the client accountable to take control of their lives, fulfill their potential, and reach their goals, all the while communicating an affirmation of "I believe in you"  throughout their relationship.
Below you can find some of the significant differences between coaching and other types of help clients may be interested in to discover if coaching may be the right option for you.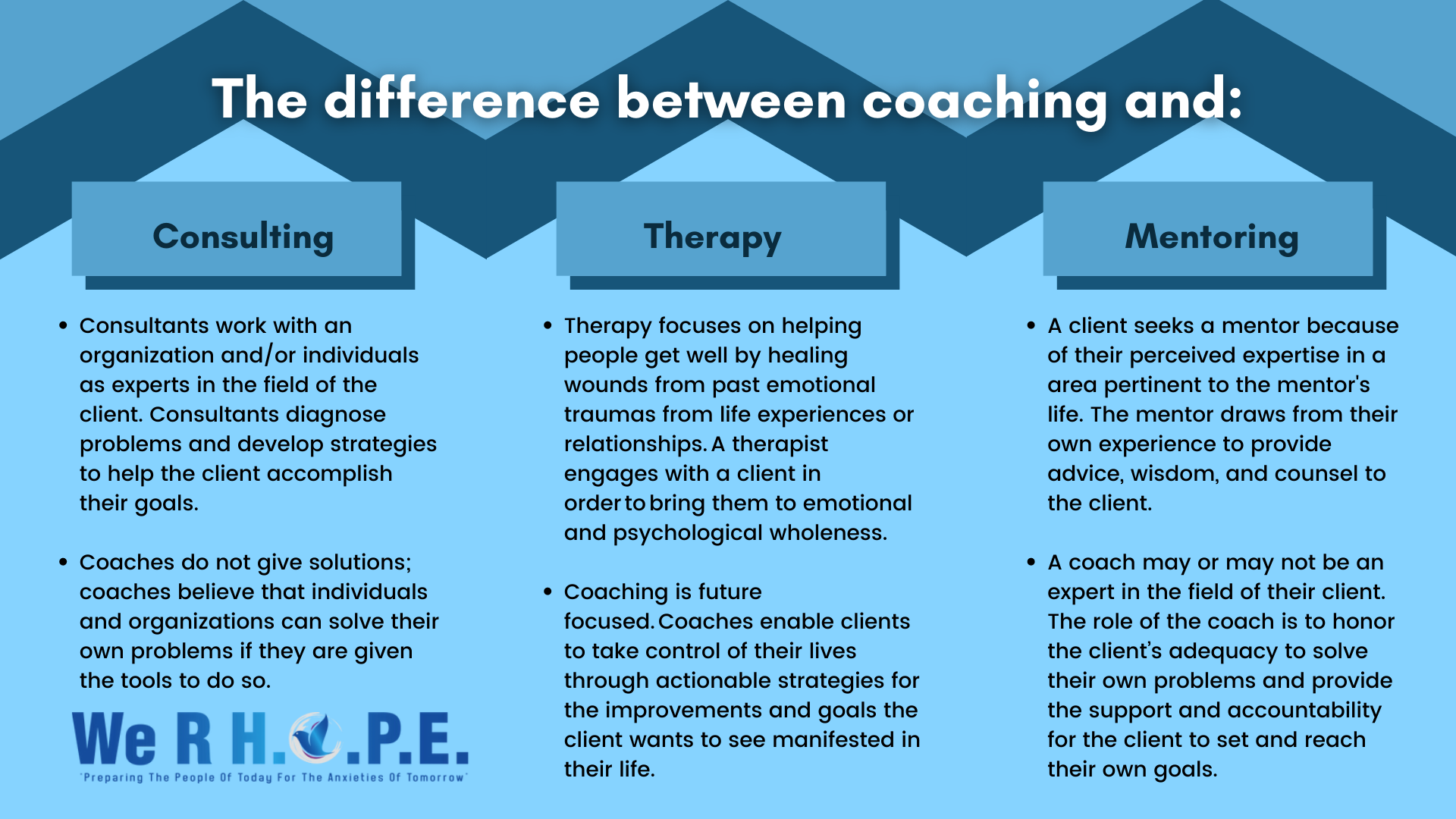 Source: International Coaching Federation, 2014