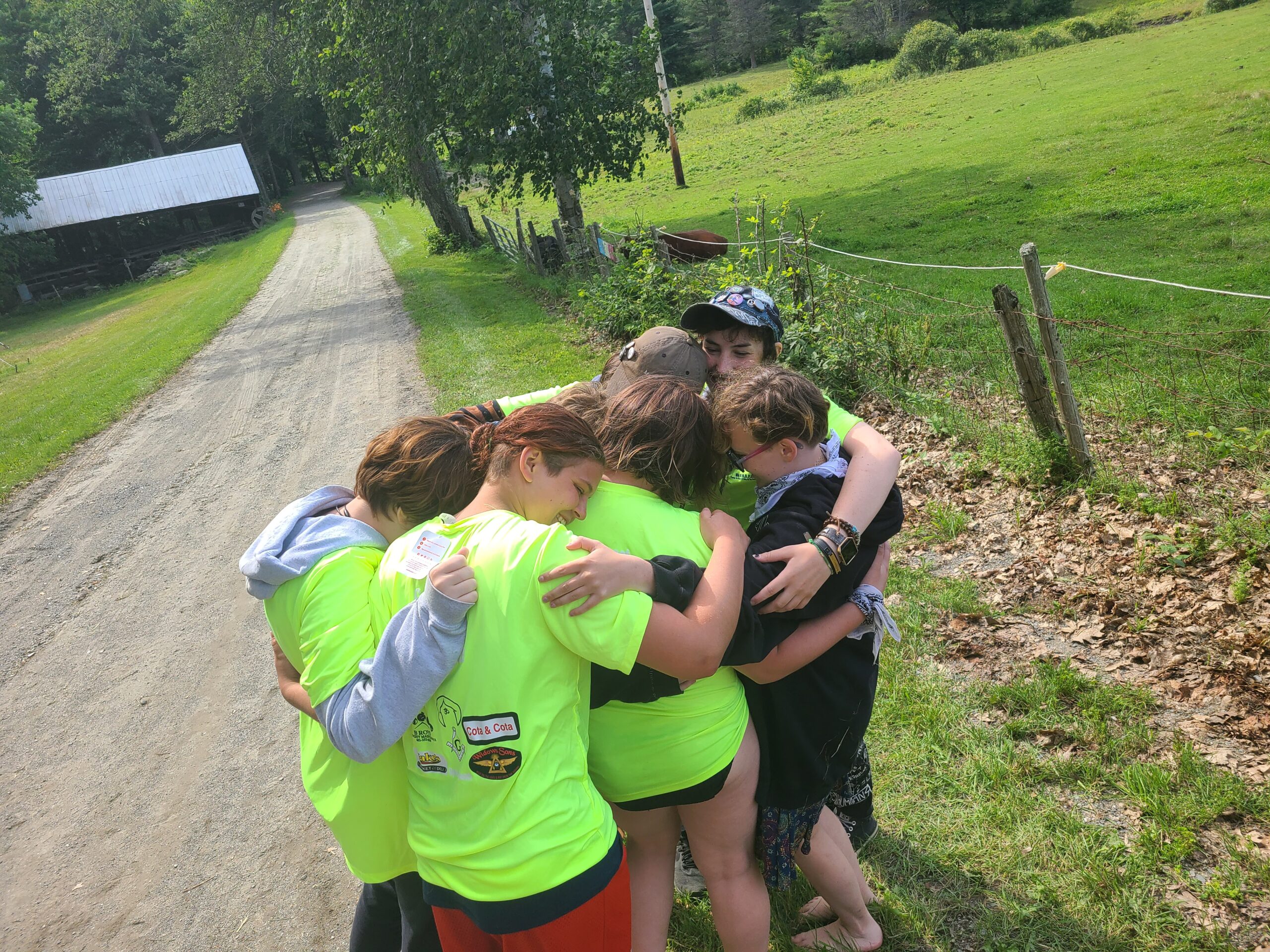 Support mental health services created for everyone, everywhere
---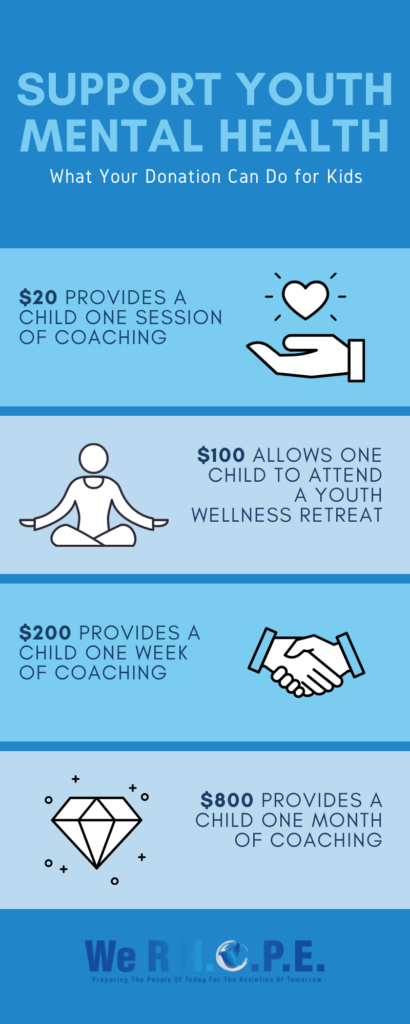 We R H.O.P.E. is a 501(c)(3) nonprofit that is transforming the way that mental health is perceived, addressed, and treated in our country—and our approach is working.
During the 2020-2021 school year, We R H.O.P.E. was able to provide over 210 youth individualized mental health services, including school-based anxiety coaching services, wellness retreats, mental health training, and private individual coaching. The accessibility, affordability, and individualized nature of We R H.O.P.E.'s services addresses a crucial gap in current mental health care services.
Our results speak for themselves and We R H.O.P.E. is seeing statistically significant improvements in the level of anxiety and depression for those they serve.
Partner with us today to help proliferate this mental health movement by funding life changing mental health services to the people we serve. Every dollar makes a difference in addressing the growing mental health crisis, and you can have a tremendous impact. 1 in 5 adults suffer from mental illness at some point in their lives, which means it's likely that you or someone you love may need our help.
---