What is eCPR?
---
The H.O.P.E. in our name stands for Helping Other People Everyday. Our team accomplishes that by using a mental health and anxiety coaching method utilizing Emotional CPR (eCPR). But what is eCPR, and why is it so essential to our coaching model?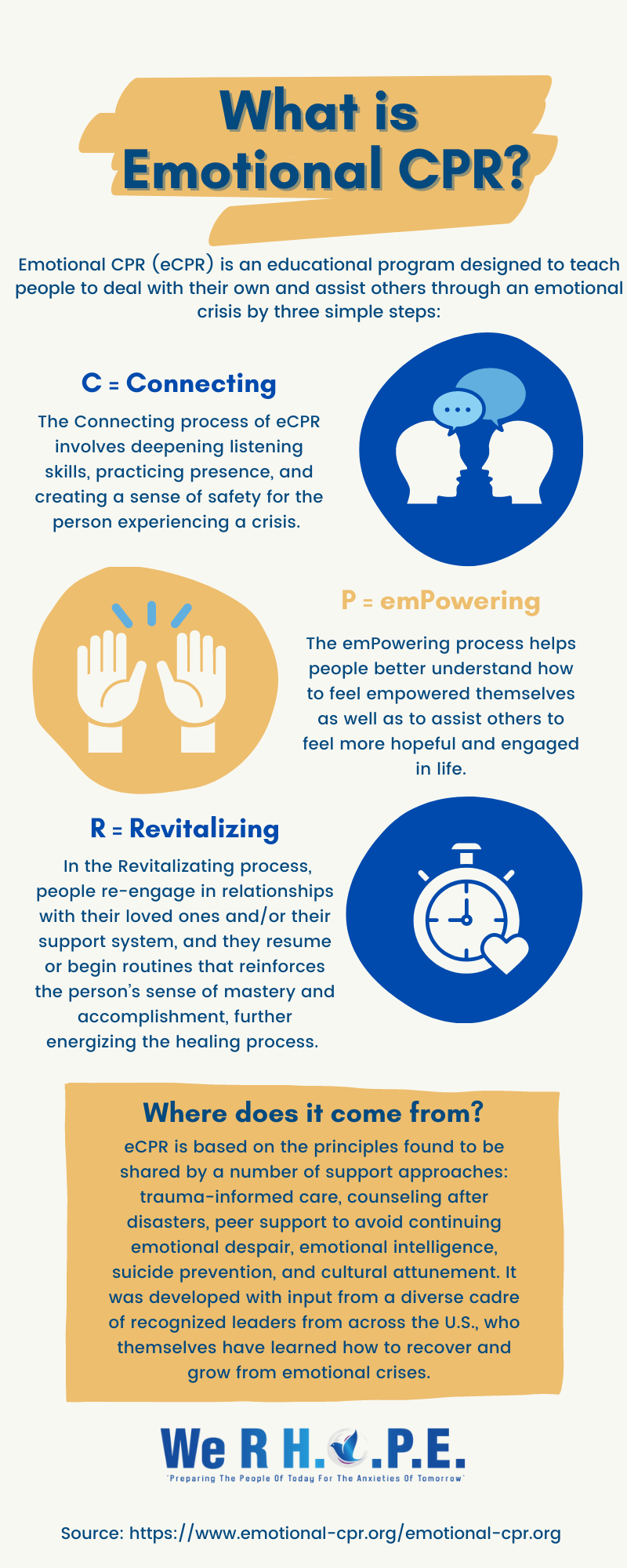 Emotional Crisis
Emotional crisis is a universal experience that can happen to anyone, at any time. When we are exposed to this situation, we develop amazing and creative ways to protect ourselves, To onlookers, these protective mechanisms may look very odd, even "crazy". To us, they have meaning. Through using eCPR we can better understand and overcome our fear of seemingly unusual behavior brought on by an emotional crisis. Through eCPR we learn how to form supportive connections that empower the person in emotional crisis so they are able to feel revitalized and quickly resume meaningful roles in the community.
Source: www.emotional-cpr.org
We R H.O.P.E. utilizes eCPR in all of their programs and services. We R H.O.P.E. is a certified trainer of eCPR and offers eCPR trainings for schools, businesses, and individuals through our partnership with the National Empowerment Center.
Check out the following video to learn more about eCPR:
---